About us
<![if !vml]>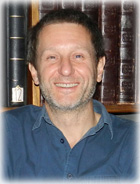 <![endif]>We are a team of 7 people under the leadership of Guillermo Jalil, professional stamp dealer since 1978, and member of SOCOFIRA, IFSDA, APS, Sociedad Filatélica de Chile, and many other associations.
In the last 25 years we have sold the greatest rarities of the Argentine Philately, including the great collections of Joseph Lorbach, John Alston, Pini Achaval, R. Campigotto, Alberto Solari, Luis Alemany, Dr. A. Poch, and many others, realizing record prices for our local philately.
For free-of-charge valuations, or if you need to expertise or know the value of any philatelic item, you can contact Guillermo Jalil directly at his email guillermo@jalilstamps.com .
We are active buyers of high quality items.
Areas of Specialization
Argentina – Latin America – For some time now we have also been working on the interesting world of postcards, autographs and, to some extent, ancient documents.
Shipping
We will mail your purchase to your indicated address in any place of the world safely and at a very competitive price.
Based on our experience, we will advise you of which service is best and safer for your needs (postal service, courier, private delivery services, etc.). We mail thousands of items per year, virtually without any problem of lost shipments, and only with an occasional problem of a little delay in the delivery.
Return of Lots
All our lots are guaranteed, and any lot may be returned for any reason within a reasonable time of 30 calendar days upon receipt of the item by the buyer. After this period, and for another 60 calendar days, we will also accept returns of lots because of an error in the description or for authencity reasons. We urge our buyers to inform us immediately if they, in case of doubt, send one of our lots to be expertized, because sometimes we sell consigned lots, and in those special cases, we will withhold the sale price until the buyer confirms his acceptance of the lot. After 90 calendar days upon receipt of the purchase by the buyer, or the 100 calendar days from the auction closing date, a lot cannot be returned for any reason.
Other conditions
We prioritize the relationship with our buyer, and for that reason we are interested in building long-term relationships rather than a mere quick occasional transaction. We always try that buyers and consignors be satisfied with our service, and we are open to comments and suggestions which will be akways welcome and taken into consideration.